Tutorial: How-to Fix 'Publishing failed' and 'Updating failed' WordPress 5.0 Error
After updating my WordPress sites to the new WordPress version 5.0, I noticed that I could no longer create new posts or edit existing posts on several of my websites because of a "Publishing failed" or "Updating failed" error. Regardless of what I did, I kept getting an "Publishing failed" or "Updating failed" error message in red after publishing or updating a post. After a quick Google search, I found out this is a common problem for WordPress 5.0 users so I found a solution that worked for me.

Fix 'Publishing Failed' and 'Updating Failed' WordPress 5.0 Error
The most common solution for fixing the "Publishing failed" or "Updating failed" error besides reverting back to an older WordPress version is switching back to the classic WordPress editor instead of the new Gutenberg editor.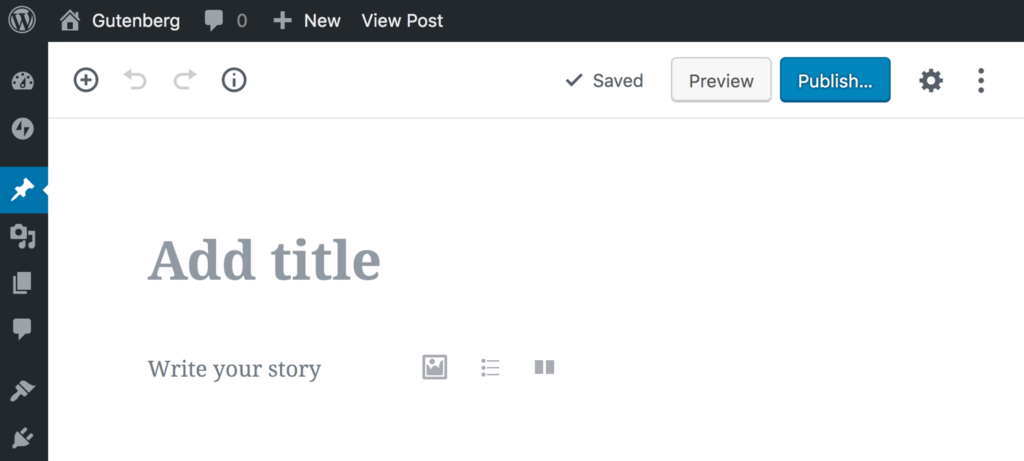 This is the new Gutenberg WordPress editor.
I have read that some users have the option to switch to the classic editor under Settings > Writing. However, I was not able to find this option in my WordPress settings. So here is what I did.
1. Log into your WordPress Dashboard and go to Plugins > Add New.
2. Search for "Classic Editor" and download it - it should be by WordPress Contributors.
3. After the download is finished, make sure you Activate it.
Your WordPress should now be reverted back to the classic editor and you will now be able to publish or edit your posts. If you still do not see the classic editor after downloading the plugin, go to  Settings > Writing > and make sure Classic Editor is checked under Default editor for all users.
If you have any questions or comments, please fill out the comment forms below!