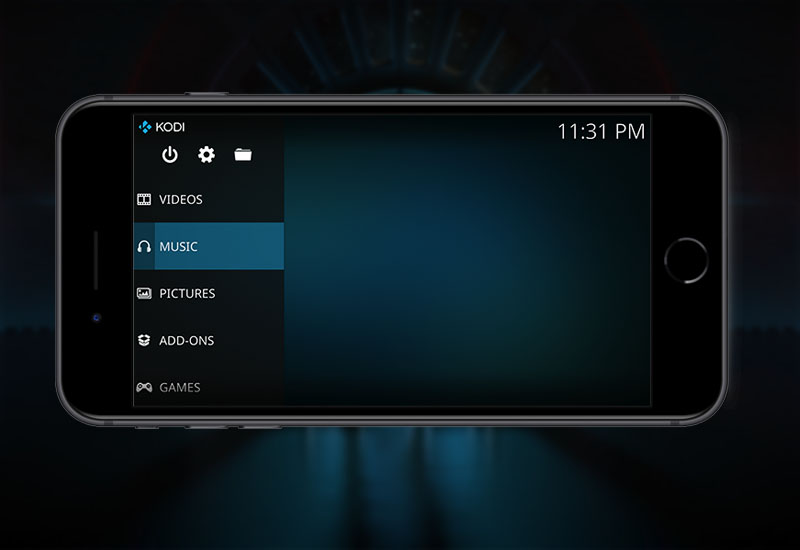 Tutorial: How-to Download Kodi to iPhone (No Jailbreak)
Follow our step-by-step guide to install Kodi to your iPhone without jailbreak for free. This will work on all iPhones running iOS 6.0 or higher. This guide uses a similar installation process as developers who will need to install and test their apps before launching it in the App Store. This will install the Kodi app onto your iPhone. However, if you are not using an Apple Developers account, the app will expire every seven days and you will need to repeat the installation. Don't worry, it's really simple and fast.
Install Kodi to iPhone (No Jailbreak)
1. Download the Kodi .ipa file to your computer here:
2. Download and install Cydia Impactor to your computer:
2. Connect your iPhone to your computer and run Cydia Impactor.
If prompted to Trust This Computer on your iPhone, make sure you hit Trust.
4. Drag and drop the Kodi .deb file to Cydia Impactor.
5. Sign into your Apple ID account - this does not have to be your main Apple account, you can create a new account and sign in with it.
If you did not sign in with the Apple ID used on your iPhone, you will need to complete these additional steps to run Kodi, otherwise you will get an "Untrusted Developer" message preventing you from running the app.
1. Go to Settings > General > Device Management.
2. Select the Apple ID account you used to install Kodi with and hit Trust.
3. Hit Trust.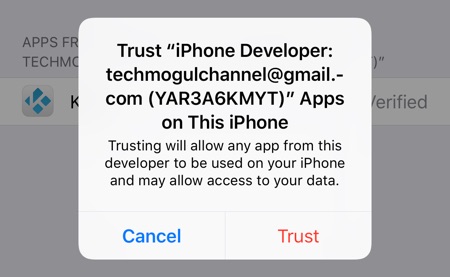 That's it!
Again, if your account is not registered as an Apple Developer, the app will expire every seven days and you will need to repeat the process again to use the app. You will not lose any data each time. Otherwise, you can sign up to be an Apple Developer. Read more here.