Tutorial: How-to Add Loot Filters to Nvidia GeForce Now Path of Exile
Nvidia GeForce Now lets you play Path of Exile by streaming the game through the cloud. However, this means you do not have access to the computer's folders and files to install item or loot filters to Path of Exile. Loot filters are essential to the game at higher levels. This guide will show you how to install loot filters to your Path of Exile account so you can access them through Nvidia GeForce Now. It's super easy and doesn't require any workarounds.
Before Item Filter
After Item Filter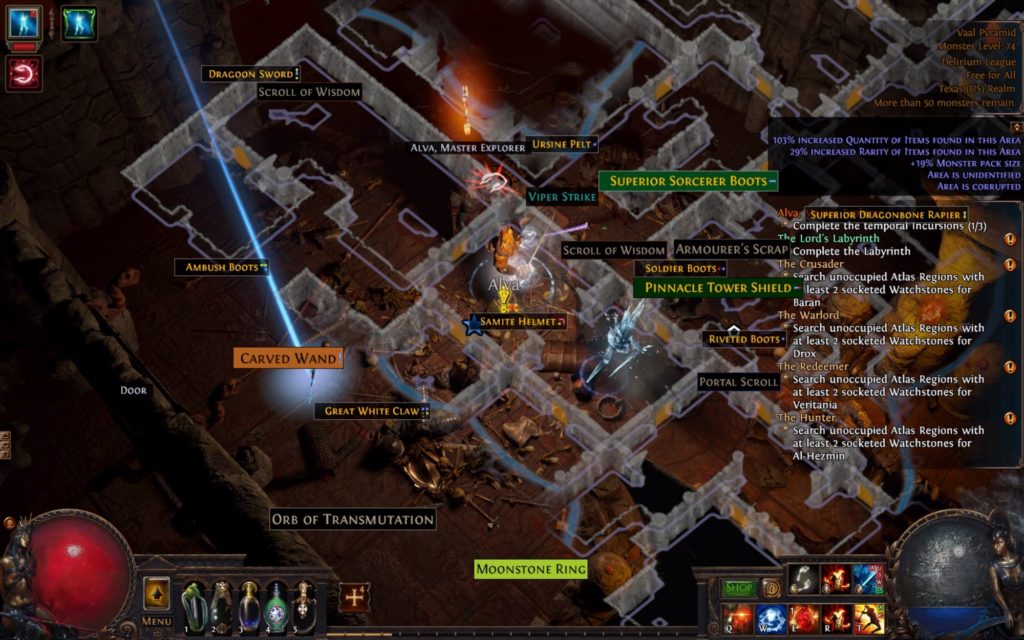 How-to Install Item Filter to Path of Exile (Nvidia GeForce Now)
1. Go to the official Path of Exile (https://www.pathofexile.com/login) homepage and sign into your account.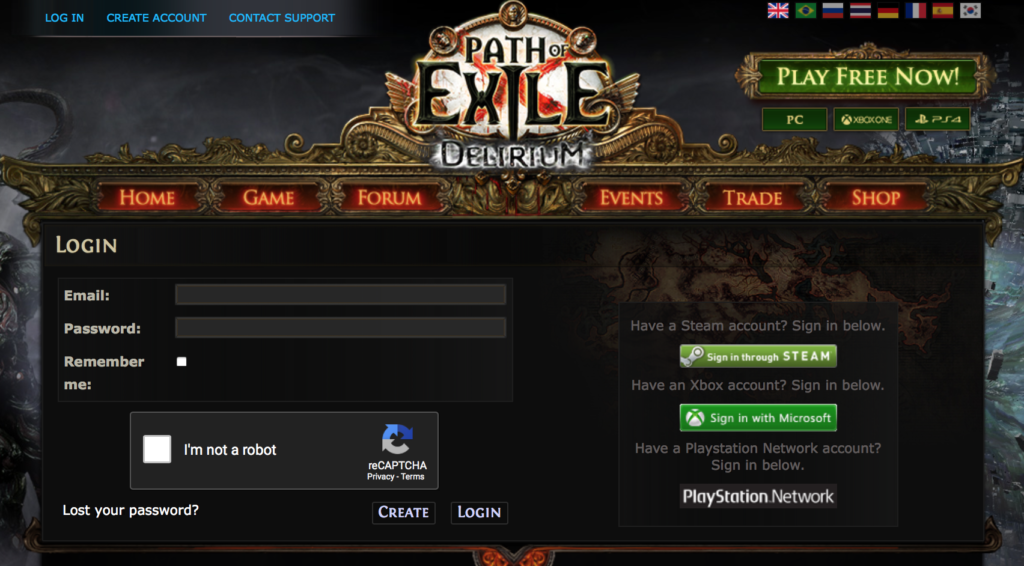 2. You should now be in your account's overview page. If not, click on your account name on the top left corner of the screen.

3. Click on Item Filters on the right side of the page.
4. Press Item Filter Ladder on the bottom.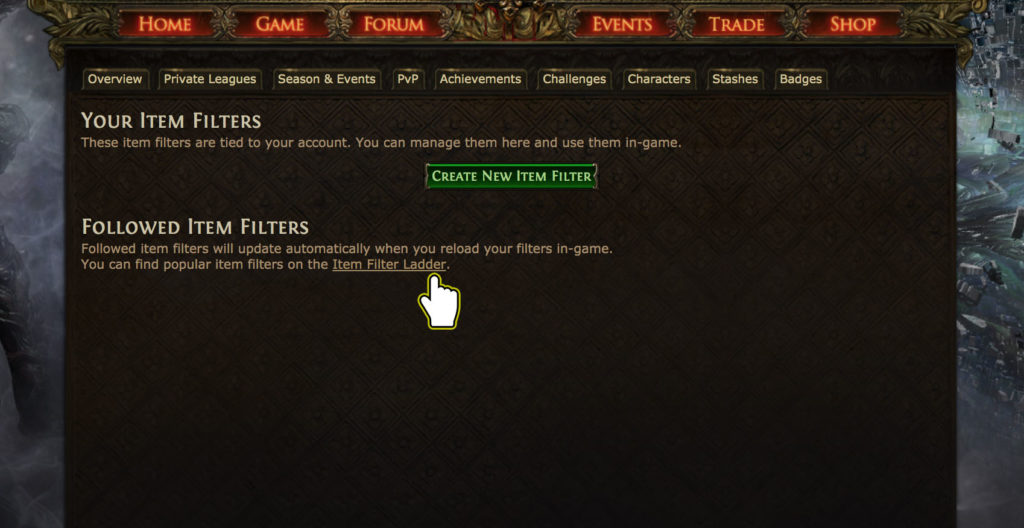 5. Select the item filter you want to use - the most recommended choice for new players is NeverSink-2semistr-softcore.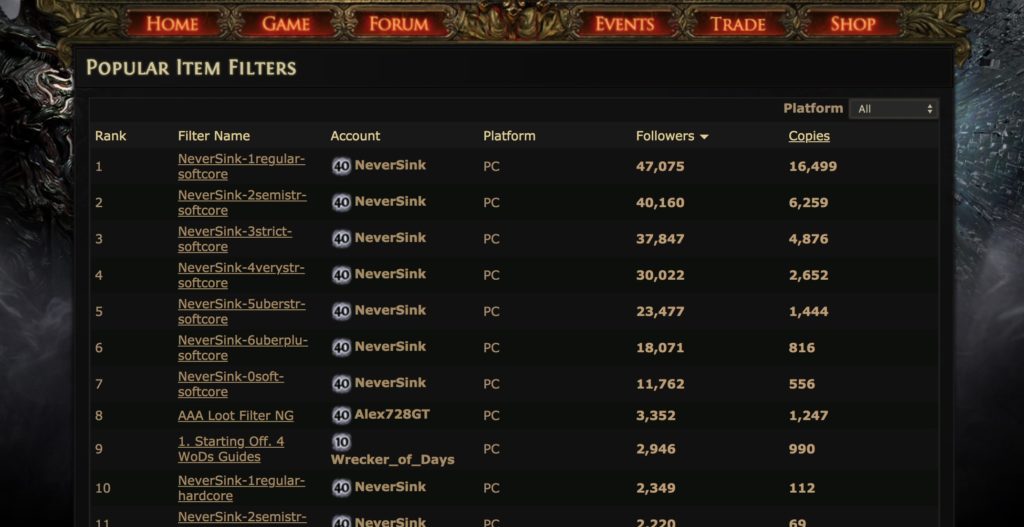 6. Press Copy.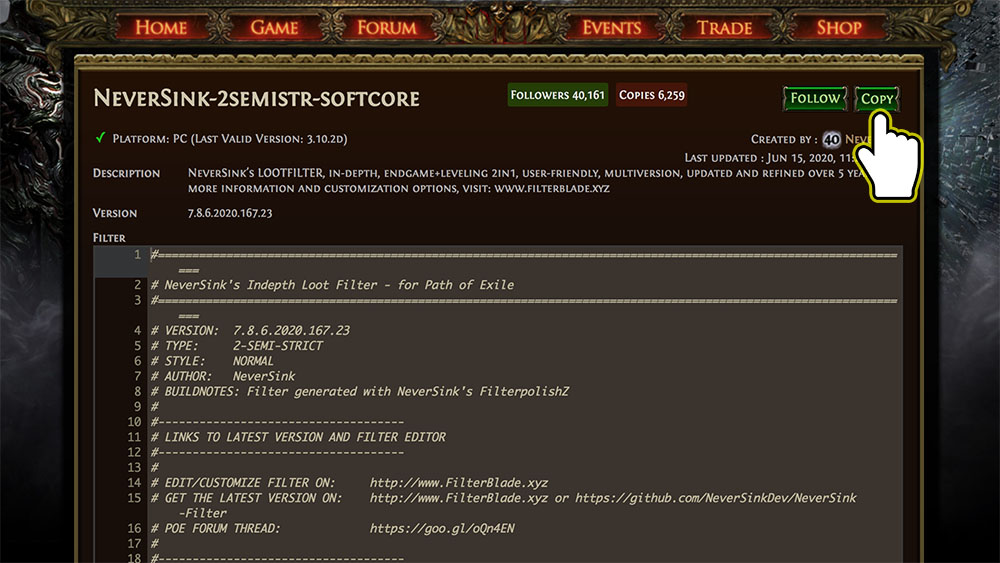 7. Scroll down and press Submit.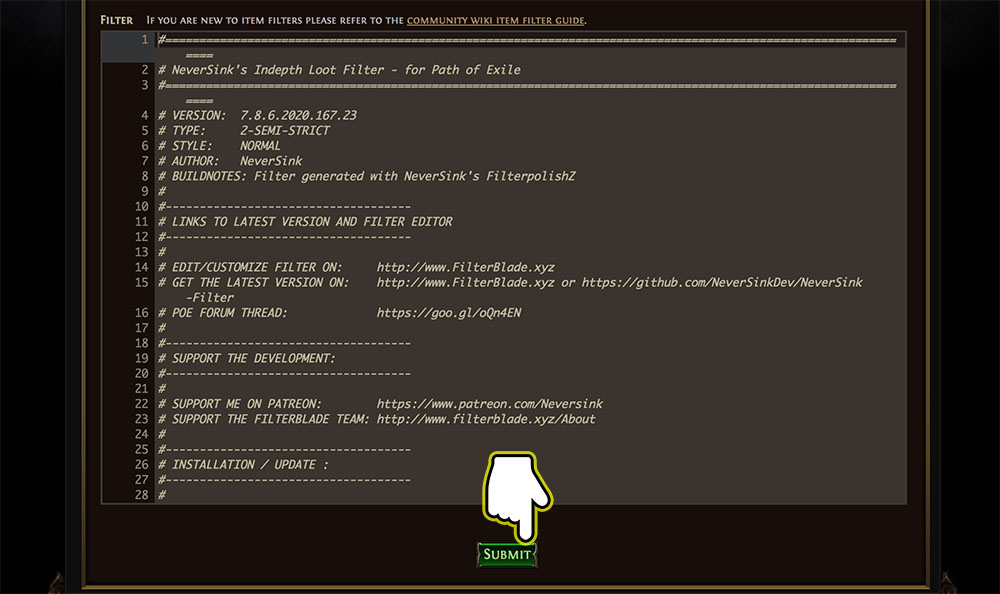 You can add additional item filters by completing the steps again. The item filters will now be linked to your account so you can access it from any platform including Nvidia GeForce Now. If you want to create your own Item Filter, follow our tutorial on the bottom of the page. Now let's show you how to turn on the item filter.
How-to Turn on Item Filter in Path of Exile (Nvidia GeForce Now)
1. Go to the Options page in the game (to get to Options, you press Escape while in the game).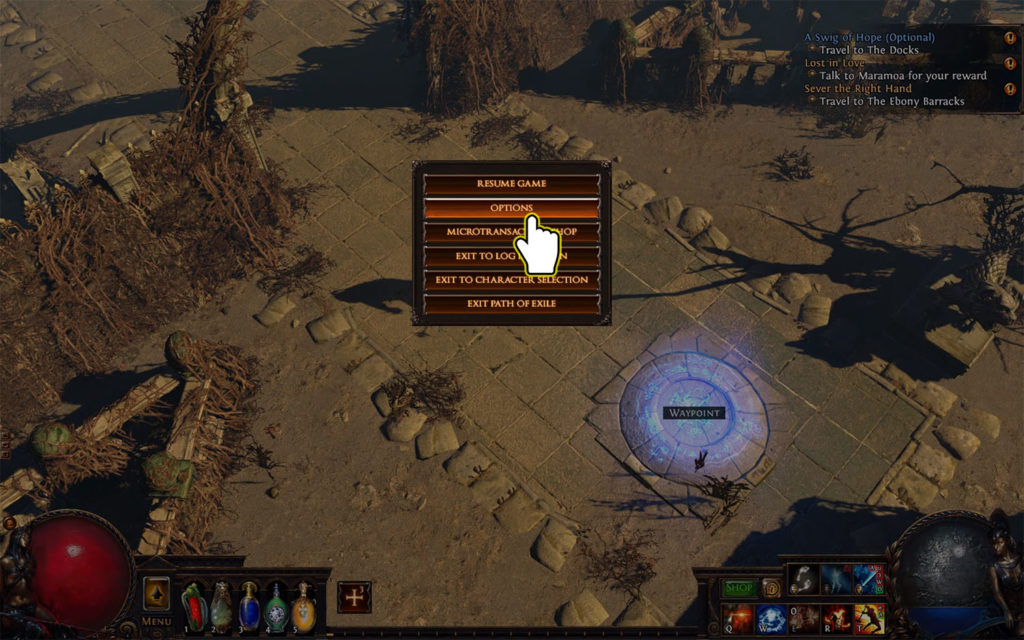 2. Go to UI.
3. Scroll all the way down and select your Item Filter under List of Item Filter - if you do not see your filter, press the refresh icon. Press Save to activate the item filter.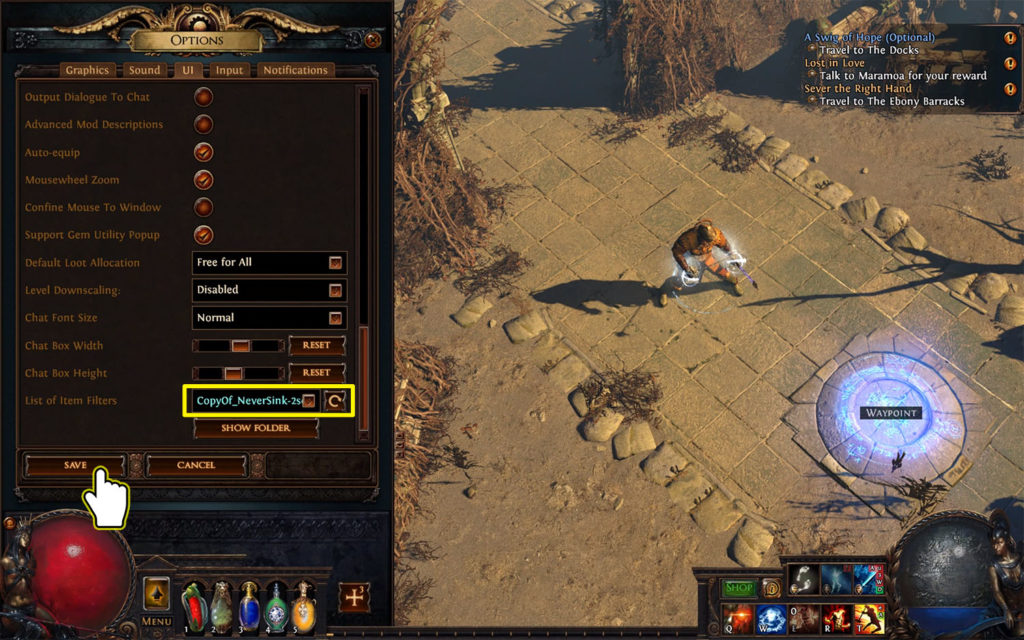 How-to Create and Add Custom Item Filter for Path of Exile (Nvidia GeForce Now)
This tutorial will show you the easiest way to create and add your own custom item filter for Path of Exile. We will be using filterblade.xyz to create a custom item filter.
1. Go to filterblade.xyz and customize your own item filter.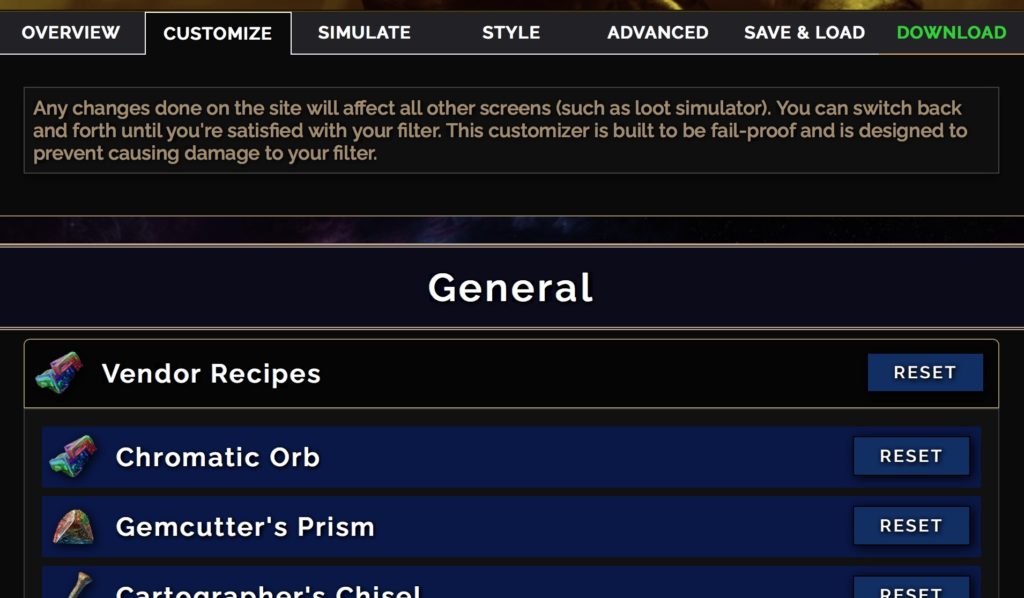 2. After you are done, press Download and go to Option 2: Download file. (You do not need to sign into your Path of Exile account)
3. Download the custom filter.
4. The download file's extension should be ".filter". Change it to ".txt".

5. Open the file and copy all of the text.
6. Go to the Item Filters page on the official Path of Exile website and press Create New Item Filter.
7. Name the filter and paste the code into the Filter section and hit Submit.
Now activate the item filter in the game and that's it! If you have any questions, please leave them in the comment box below.
---