Tutorial: How-to use Duet Display Full Screen on iPad
If you are using the Duet Display app on your iPad (iPad Pro, iPad Mini, etc.), you may have noticed that the display is not full screen. There is a black bar on the bottom of the screen and the app does not use the full aspect ratio of the iPad. If you are experiencing this issue, we have found a workaround that will remove the black bar and allow full screen on Duet Display on your iPad.
How-to Enable Full Screen on Duet Display for iPad
1. Make sure your device is connected and the Duet Display is running. Open Launchpad and open System Preferences.
2. Go to Displays.
3. In the Duet (AirPlay) window, hold down the option key and press Scaled.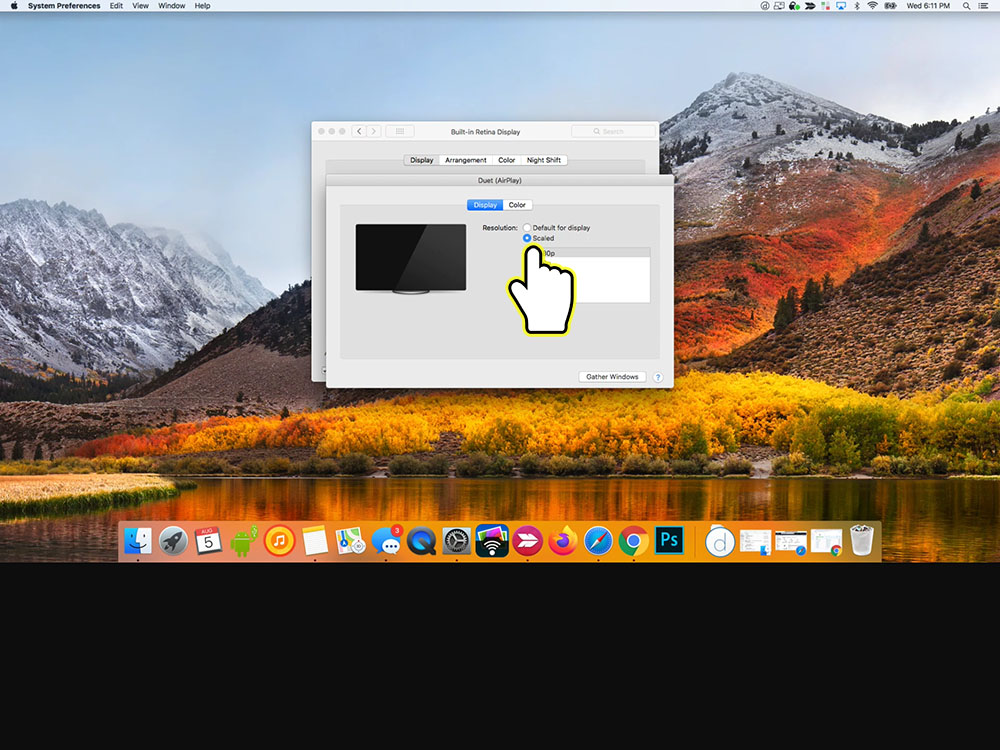 4. You will now see more options available. You can select a resolution that fits for your device.
Please leave any questions or comments in the comments field below.