Tutorial: How-to Install .APKS File Types
Learn how to install .APKS files to your Android device. Google introduced a new app publishing format called App Bundles. Apps that are published under this format cannot be installed through the standard .APK files. App Bundles will need to be installed through a new file type, .APKS. Unlike .APK files, .APKS cannot be installed on Android devices by default. You will need to install an additional app on your Android device to install .APKS files. We will now show you how.
Install .APKS Files to Android
1. Download and install Split APKs Installer from here:
Google Play Store | APK Download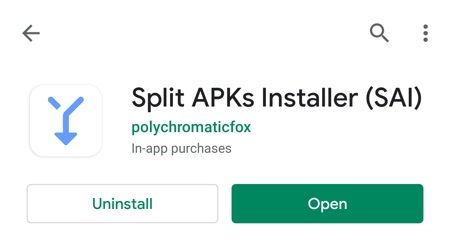 2. Run Split APKs and press Install APKs.
3. Locate your .APKS file (by default it should be in the Download folder) and press Select.
5. Press Install (if prompted, turn on Apps from Unknown Sources).
If you have any questions please leave it in the comments field below.