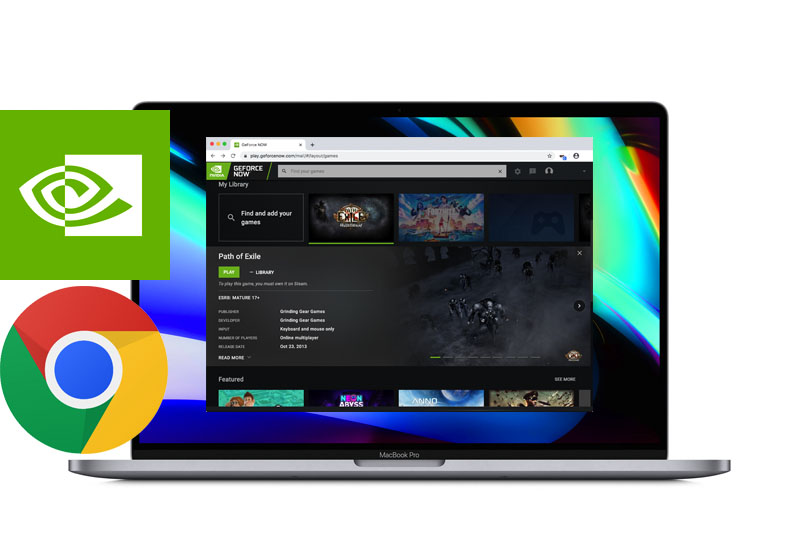 Tutorial: How-to Play NVIDIA GeForce NOW on Any Computer through Google Chrome Browser
This tutorial will show you how to run NVIDIA GeForce NOW on Google Chrome from any computer (Windows, Mac, Linux, Ubuntu). NVIDIA GeForce NOW recently launched its service for the ChromeOS (Google Chromebooks), which enables us to run the platform on Google Chrome browsers. Let's get started.
How-to Run NVIDIA GeForce Now on Google Chrome Browser
In this guide, I am using a Mac but the instructions will be very similar if you using a different operating system. You will need Google Chrome installed on your computer.
1. Open Google Chrome and install User-Agent Switcher for Chrome here:
User-Agent Switcher for Chrome
2. Right-click the User-Agent Switcher icon and go to Options.
3. In the Custom User-Agent List section, add a custom user agent by entering the following values for the fields:
New User-agent name: Custom
New User-Agent String: Mozilla/5.0 (X11; CrOS x86_64 13099.85.0) AppleWebKit/537.36 (KHTML, like Gecko) Chrome/84.0.4147.110 Safari/537.36
Group: Chrome
Indicator Flag: C
Then press Add.
4. Left-click the User-Agent Switcher icon and press Chrome.
5. Select Custom.

6. Now go to the following page to launch NVIDIA GeForce NOW on Chrome: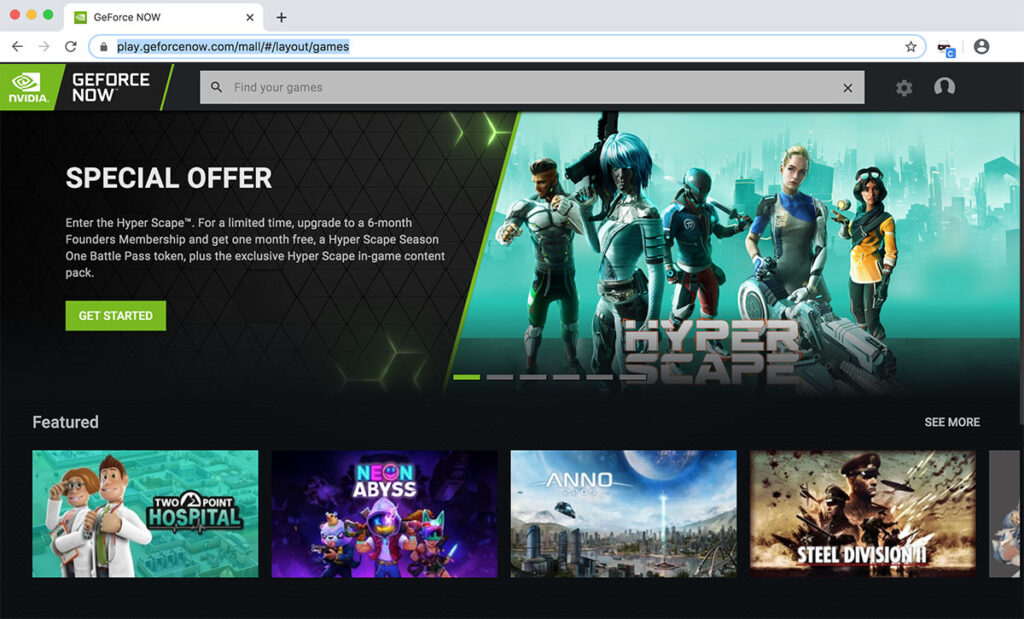 You can now log into your account and start playing. Just a side note, NVIDIA GeForce NOW requires full screen to play and will not let you play in windowed mode.