Tutorial: How-to Download Brawl Stars in the US (or Any Country) for Android
Brawl Stars just soft launched for Android device in select countries like Canada, Finland, Sweden, Hong Kong, Singapore, and more. However, if you are not in these select countries, you will not be able to download the game. If you search for the Brawl Stars in the Google Play Store, it will not be listed in the search results or you will see a "This item isn't available in your country" message.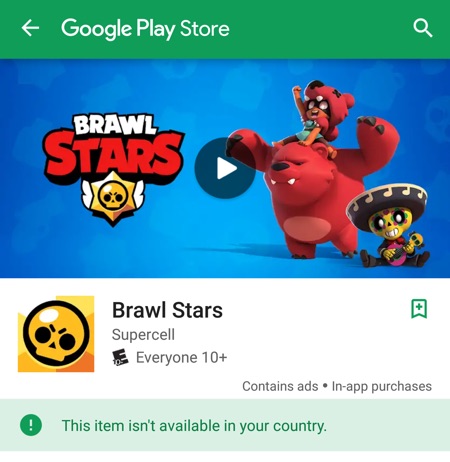 If you try to sideload the Brawl Stars .APK file, you will get a "Brawl Stars keeps stopping" error when you try running the game.
Fortunately, there is an easy way to download, install, and play Brawl Stars on your Android device from ANY country.
Download Brawl Stars to Android
In this tutorial I am using a Google Pixel XL running Android 8.1.0. The instructions may be slightly different depending on your Android version.
1. Download Psiphon Pro or any free VPN (Play Store link / APK link).
2. Open the VPN and connect to Canada (Psiphon Pro users - go to Options and select region > Canada).
3. Go to Settings > Users & accounts > select on your Google account and hit REMOVE ACCOUNT.
4. Go to Settings > Apps & notifications and find Google Play Store.
5. Go to Storage and hit CLEAR CACHE and CLEAR DATA.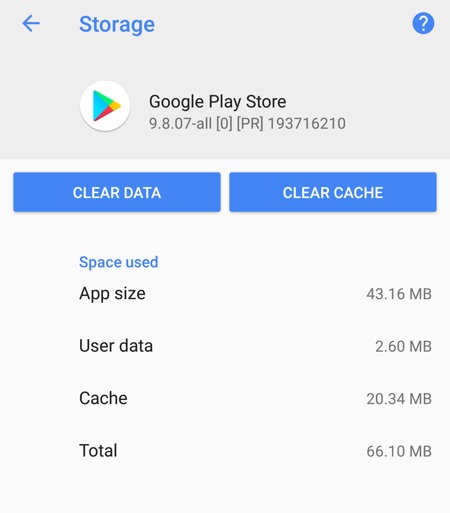 6. Open Google Play Store and sign in with a different Google account.
7. Search for and download Brawl Stars.
Once it's installed, you can sign back into your original Google Account. This step was only necessary to install the game.
---